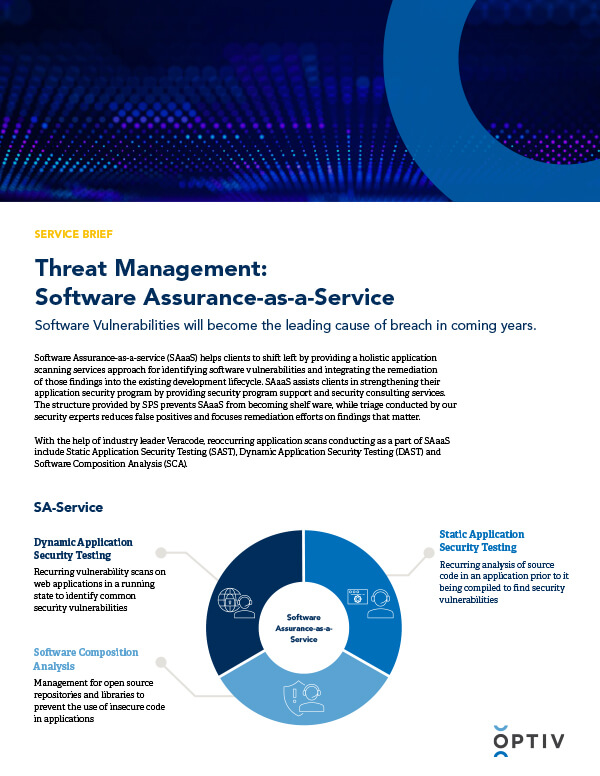 Software Assurance as-a-Service: Service Brief
November 18, 2019
Software Vulnerabilities will become the leading cause of breaches in coming years. Software Assurance as-a-Service (SAaaS) helps clients to shift left by providing a holistic application scanning services approach for identifying software vulnerabilities and integrating the remediation of those findings into the existing development lifecycle. SAaaS also assists clients in strengthening their application security program by providing security program support (SPS) and security consulting services. The structure provided by SPS prevents SAaaS from becoming shelfware, while triage performed by our application security experts can reduce false positives and focuses remediation efforts on findings that matter.
Download
Stay in the Know
For all the latest cyber security and Optiv news, subscribe to our blog and connect with us on Social.
Subscribe
Join our Email List
We take your privacy seriously and promise never to share your email with anyone.
Privacy Policy