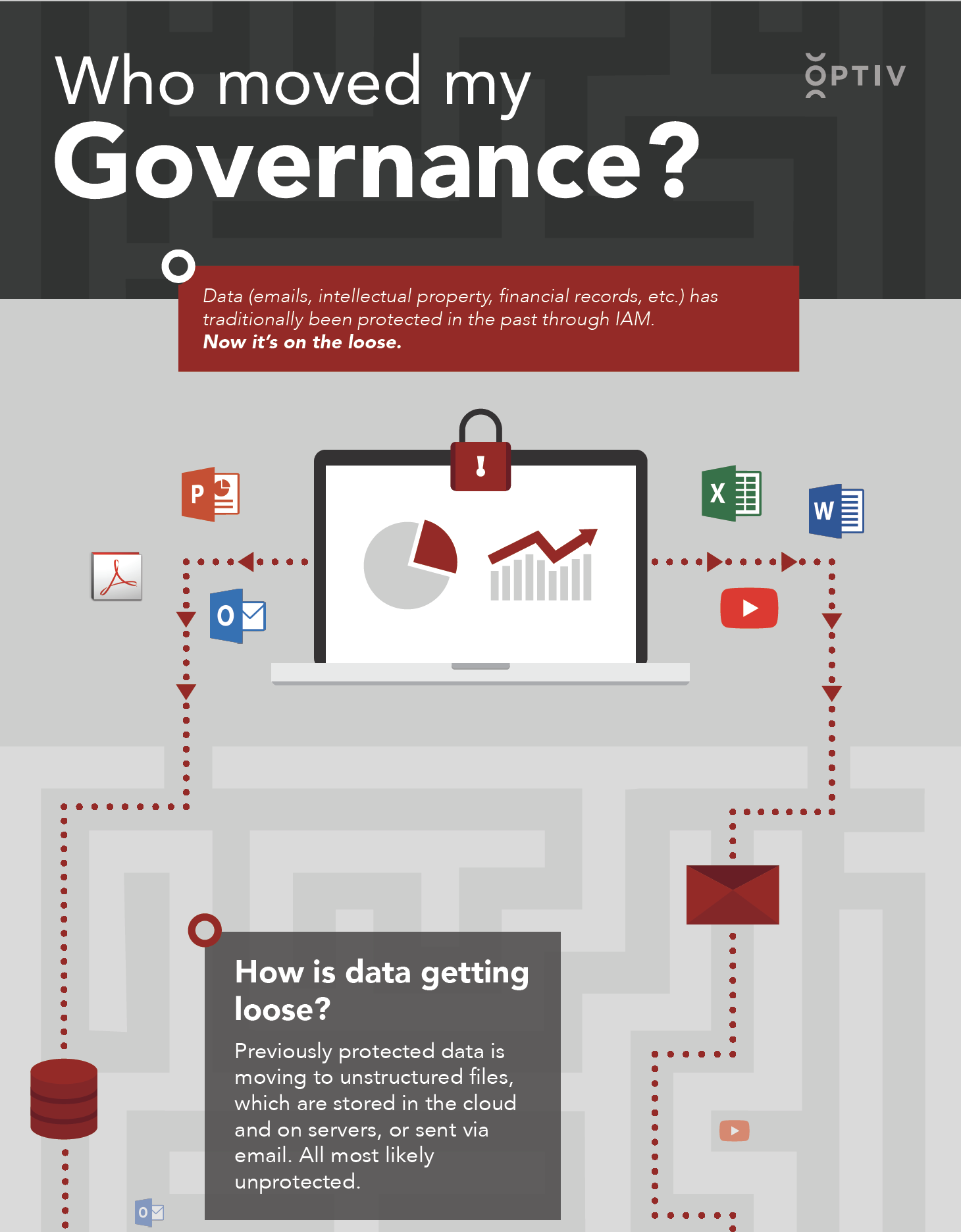 Who Moved My Governance
June 05, 2018
The explosion of unstructured data has created a brand-new access problem that is putting your sensitive corporate data at risk. Increasingly, data maintained in applications is being exported, replicated and massaged outside the security of the application in the form of spreadsheets, word documents and presentations. Your sensitive corporate data has been moved and without proper access control, it's on the loose! How can you get it under control?
Download
Stay in the Know
For all the latest cyber security and Optiv news, subscribe to our blog and connect with us on Social.
Subscribe
Join our Email List
We take your privacy seriously and promise never to share your email with anyone.
Privacy Policy