McAfee's open approach to security enables multivendor solutions to coordinate defenses, deploy and integrate faster, and optimize the effectiveness of your entire security infrastructure—from device to cloud. McAfee's industry leading solutions in partnership with Optiv's world-class cybersecurity services empowers organizations to confidently embrace cloud transformation, stop threats and reduce risk, and drive efficient security outcomes. Get started with a Security Program Foundation Assessment.
Together for Stronger Security
Device-to-Cloud Cybersecurity with the McAfee MVISION Platform.
We believe that no one person, product or organization can fight cybercrime alone. It's why we rebuilt McAfee around the idea of working together. People working together. Products working together. Organizations and industries working together. Our goal is to spread this collaborative attitude to our customers, partners — and even to our competitors. All uniting to overcome the greatest challenge of the digital age—cybercrime—and making the connected world more secure.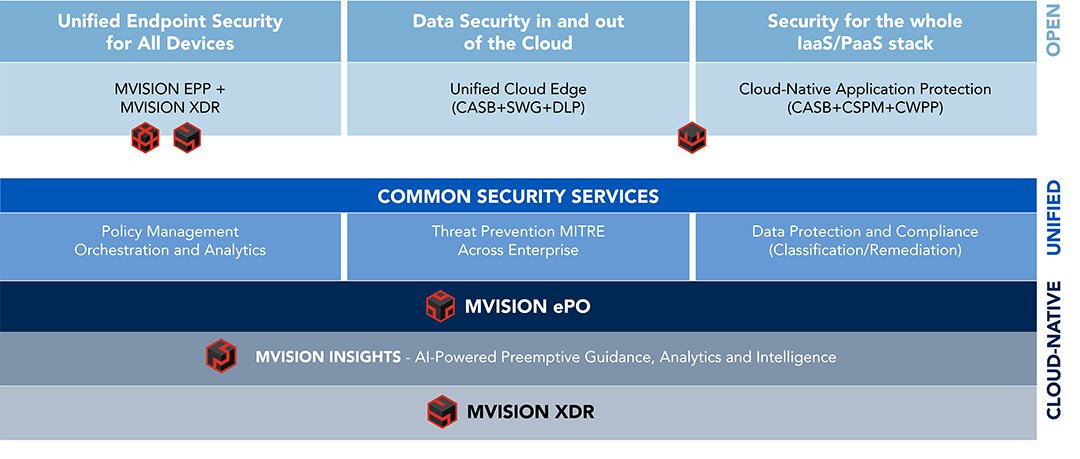 Why clients choose Optiv for McAfee
Optiv is a McAfee Platinum Partner 

500+

 technology consultants on staff

140+

 threat management consultants

Over 1500 years combined Threat experience
We serve more than 7,000 clients in 65+ countries

10,000

security technology projects delivered annually

800+

field staff dedicated to client success

1,500 cybersecurity experts in healthcare, finance, manufacturing, education, retail, aerospace, government, oil and gas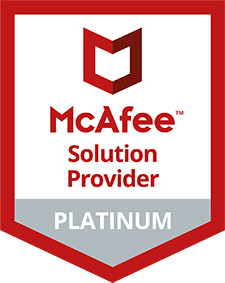 Ask your local Optiv representative how to get ahead of adversaries with the first proactive security solution of its kind by using McAfee MVISION Insights.
Comprehensive protection that spans endpoints, web, and cloud
Optiv's team of certified experts identify, secure and manage the security of your endpoints while also providing triage and response to security alerts and threats. Our approach extends throughout the complete cybersecurity lifecycle and is designed to help businesses advise, deploy and operate successful cybersecurity programs that tackle threats.  
We work closely with McAfee to deliver a holistic, scalable and connected solution to manage your overall security program. Together, our solutions give clients the visibility, capabilities and confidence to detect and mitigate threats faster.
Implementation and Integration
Optiv's Implementation and Integration Services help break down security technology silos to maximize the effectiveness of your security program. We improve agility and boost your investments by integrating McAfee technologies into your existing environment.
Drive your secure cloud adoption journey and securely migrate workloads to the cloud.
Optiv's Managed Endpoint Protection Services are delivered 24x7x365 by our security operations center (SOC), which provides clients with collaborative service components to ensure preventive and ongoing operational measures.
Increase efficiencies by automating duplicative and manual business functions, processes and tools. We help unlock hidden returns on investment (ROI) and run your organization securely and efficiently.
What's Next?
To get started, ask your local Optiv representative about our complimentary Security Program Foundation Assessment to determine where Optiv and McAfee can help you strengthen and optimize your security program.
Amplify Your Cybersecurity Journey
Know where you are now, and what is next – with Optiv and our Partners.