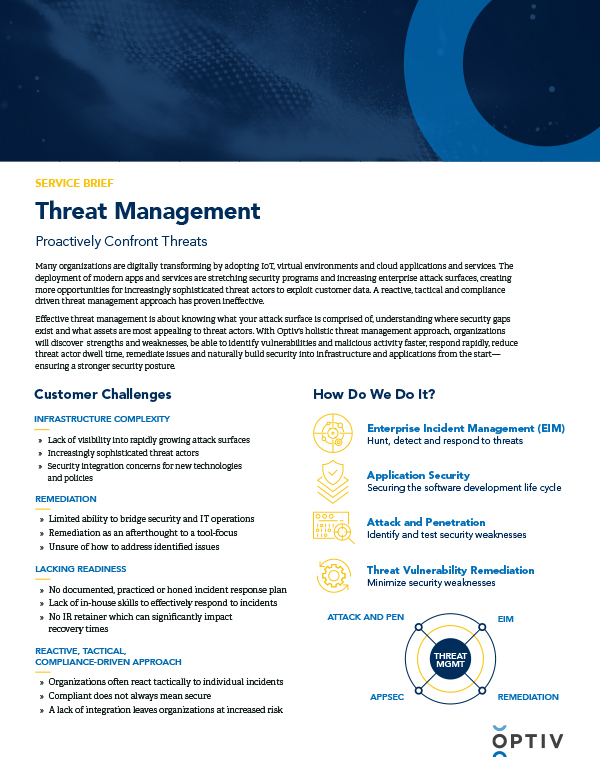 Threat Management Capabilities
May 01, 2020
Our holistic threat management approach helps organizations discover strengths and weaknesses, identify vulnerabilities and malicious activity faster, respond rapidly, reduce threat actor dwell time, remediate issues and naturally build security into infrastructure and applications from the start, ensuring a stronger security posture.
Download
RELATED INSIGHTS

DOWNLOAD
November 07, 2019
VIaaS provides a tiered service offering based on actual vs perceived threats.
See Details

DOWNLOAD
November 08, 2019
This workshop is a 2–3 day onsite with organizational stakeholders, SMEs and Optiv consultants.
See Details

BLOG
April 23, 2020
This post addresses potential Zoom security flaws that haven't yet been addressed in the media.
See Details
Stay in the Know
For all the latest cyber security and Optiv news, subscribe to our blog and connect with us on Social.
Subscribe
Join our Email List
We take your privacy seriously and promise never to share your email with anyone.
Privacy Policy