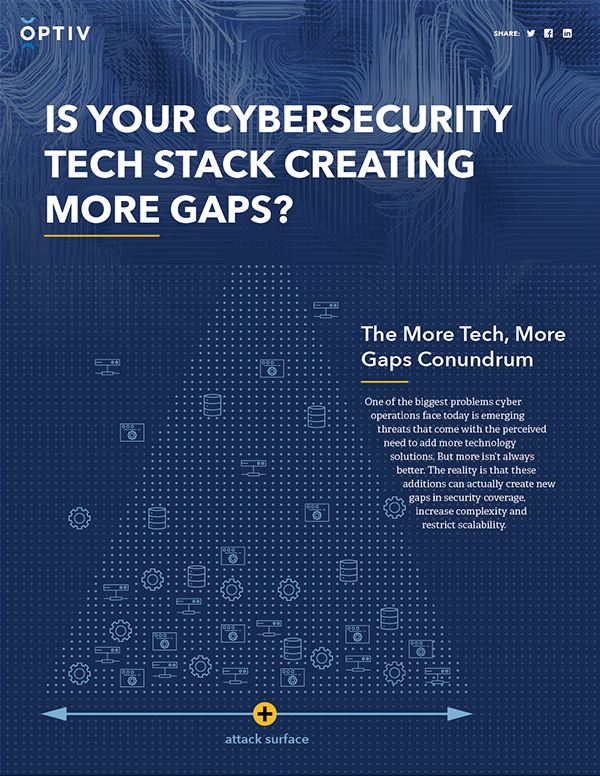 Is your cybersecurity tech stack creating more gaps?
September 30, 2019
Many organizations choose to combat threats and gain competitive edge by deploying new technology. However, more isn't always better. It's time to leave legacy thinking behind, as more technology often creates new gaps and increases complexity. Instead, organizations should focus on extending security operations capabilities by utilizing integrated controls, automation and orchestration. Read this e-book to learn how to determine the right level of protection, technology and controls.
VIEW EBOOK
Stay in the Know
For all the latest cyber security and Optiv news, subscribe to our blog and connect with us on Social.
Subscribe
Join our Email List
We take your privacy seriously and promise never to share your email with anyone.
Privacy Policy