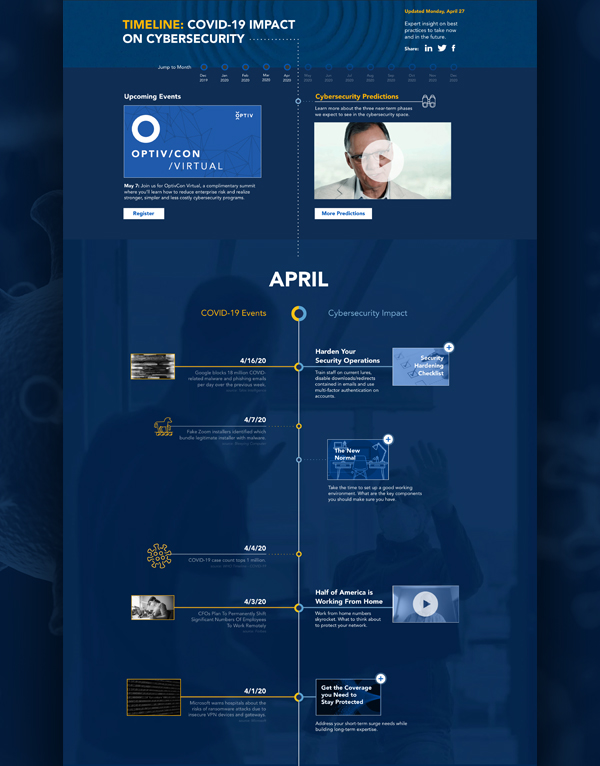 Timeline: COVID-19 Impact on Cybersecurity
April 29, 2020
Over the centuries our society has persevered through global pandemics similar to the coronavirus (and worse). What's different about this crisis is its cybersecurity impact. Sudden work-from-home (WFH) business models and opportunistic attackers are exacerbating an already difficult situation. As with all pandemics, it's useful to chart the events that brought us here. Understanding how the cybersecurity landscape has evolved enables us to take action and plan for what our post-pandemic world will look like.
VIEW INFOGRAPHIC
RELATED INSIGHTS

BLOG
April 06, 2020
Three enterprise security areas deserve focus in WFH environments: email security, tool configuration and chat.
See Details

DOWNLOAD
March 25, 2020
This paper explores COVID-related technology challenges and offers potential solutions for key areas of security concern.
See Details

VIDEO
Momentum Cyber and Optiv have partnered for a webinar shining light on COVID's impact on cybersecurity.
See Details