Navigating Your "New Normal": Help from a WFH Veteran
Navigating Your "New Normal": Help from a WFH Veteran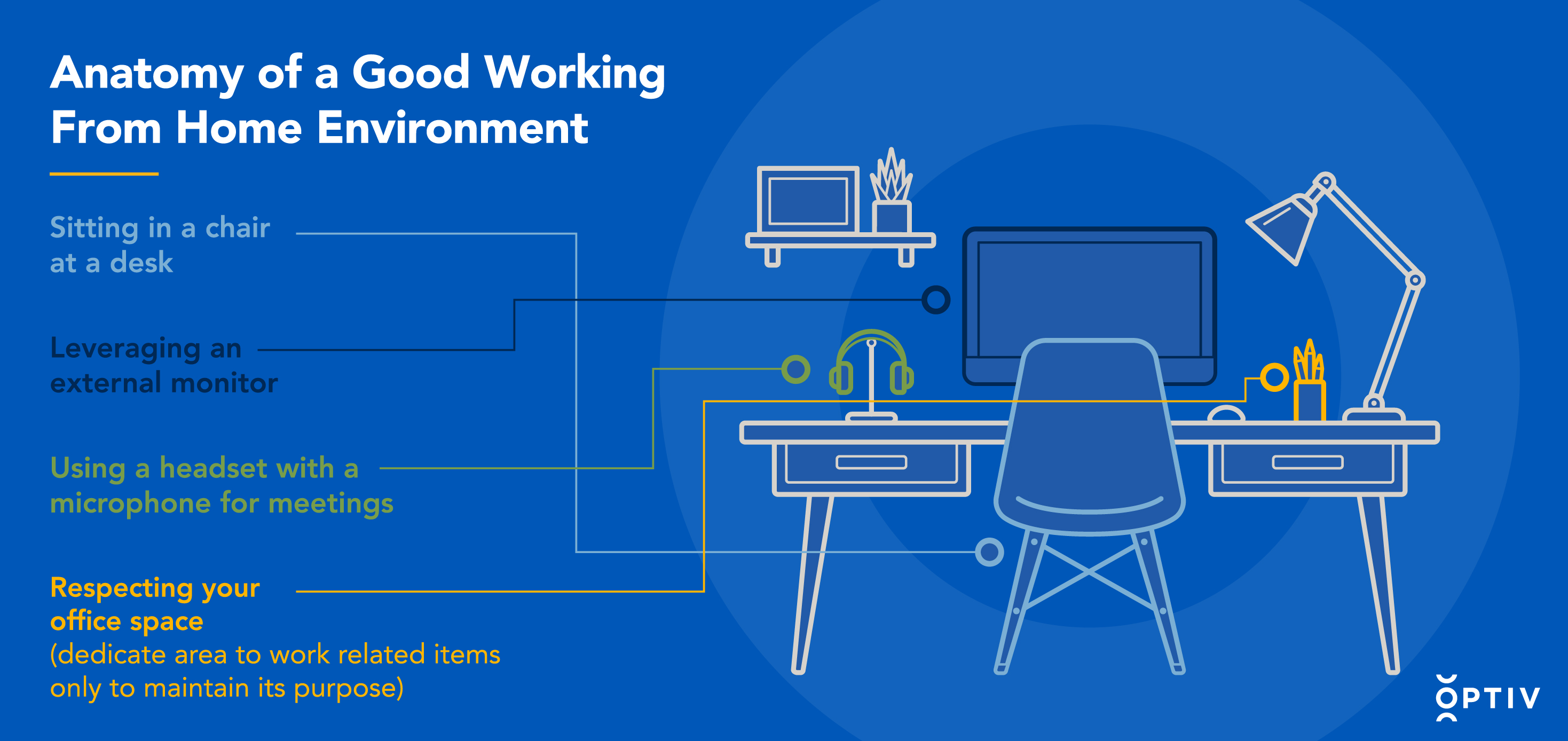 Work from home (WFH). It does take time to adjust. I have been working from home for more than nine years; I will never forget the initial adjustment I endured in creating and maintaining a work/life balance. Contrary to many memes and cartoons about remote work, the hardest adjustment for me (and most others) was knowing when to turn off working each day. Adjusting to and prioritizing family demands, interaction with peers and maintaining physical/emotional wellness were all lessons that I had to learn on the fly.
The current shift for millions of employees being forced into a structure they are not accustomed to has forced me to reassess my own comfort in remote work. Even though I "feel" (now more accurately "felt") comfortable with my structure and balance, my remote work included daily in-person interactions with customers, partners and peers alike. Now, even remote worker veterans such as I need to reassess and adjust our approach.
That said, it's not lost on me that my adjustment will likely be much smoother than those who are entering into remote work for the first time. In turn, I wanted to share some great tips on creating a balance that will maintain productivity, and most importantly maintain family and physical/emotional well-being.
Find Your 'New Normal'
An article on Dark Reading prompted me to consider what adjustments I've made over the last several years that have proven effective. Even if they aren't all right for you, it does help to think through what necessary changes to your working environment, family routine, communication style, emotional and physical well-being could help make you more productive—and more connected—while working from home.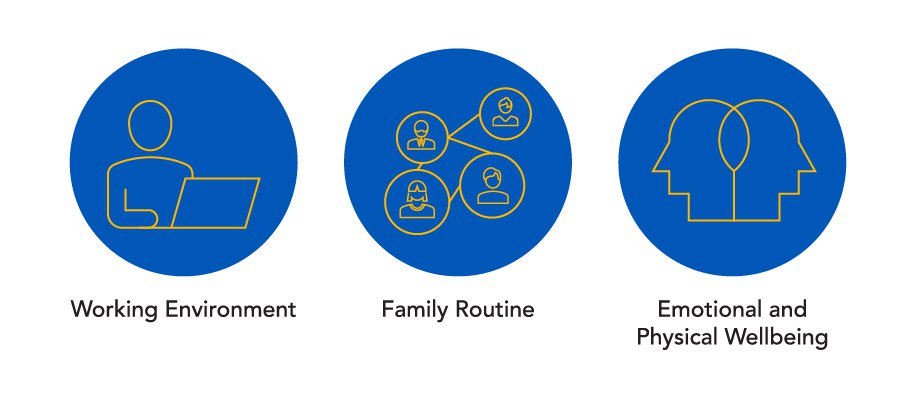 Working Environment
Not all of us have an office in our homes. However, it is important to have a dedicated space that enables you to focus and is free of distraction. Whether that be your dining room table or desk in the basement, establish an area you can be productive and walk away from at the close of business. Here are a few other tips I have found helpful:
Leveraging an external monitor
Sitting in a chair (or standing) at a desk
Using a headset with a microphone for meetings (gaming headsets can be an affordable, high-quality solution)
Respecting your office space (don't eat in your office, maintain its purpose)
Family Routine
Coordinate your household schedule each night for the following day so that expectations are clear
Discuss homeschooling plans and trade-offs between family members
Consider daily household meetings to identify any issues and continue to adapt to what works for your family
Emotional and Physical Well-being
Maintain your exercise schedule or create one (YouTube is full of exercises with a range of difficulty that don't require any at home equipment)
Schedule quiet time at the start and end of your day to maintain your typical balance
Block time for lunch to refuel yourself and check in with your new colleagues (family)
Take frequent breaks to stretch and move around
Connect with friends, family and co-workers often via chat/text/phone/video conference
Share successful WFH methods you find with your team and encourage them to do the same
If you are a people leader, lead by example. Establish and try to maintain office hours so they feel empowered to do the same
Expect and respect that your colleagues, clients and partners all have different home/office arrangements, schedules, family demands and personal obligations
Be self-aware, know that what you say may be overheard by a spouse or child
At the end the day, we are all human. We are in this together and will figure it out. Hopefully the tips above help you to establish what your "new normal" looks like faster.