Ping Identity partners with Optiv to provide identity and access management (IAM) solutions that enable secure, extraordinary digital experiences for our clients' employees and customers. Together, Optiv and Ping champion the unique identity needs of enterprises with a modern IAM platform that spans your entire hybrid IT and multi-cloud infrastructures. Get started with our IAM assessment to learn how Ping and Optiv can secure your enterprise together.
Together for stronger security
Championing Enterprise Identity
You need to deliver exceptional experiences to drive customer engagement across channels, while also improving the productivity of your work-anywhere workforce. To accomplish all this, you need an identity champion to help you harness the power of identity security. That's Ping Identity. We help customers and employees easily and securely access cloud, mobile and on-premises applications, while managing identity data at scale. Together with Optiv Identity Access Management (IAM) Services, we can help you plan, build and run strategic IAM programs while adding value to current investments.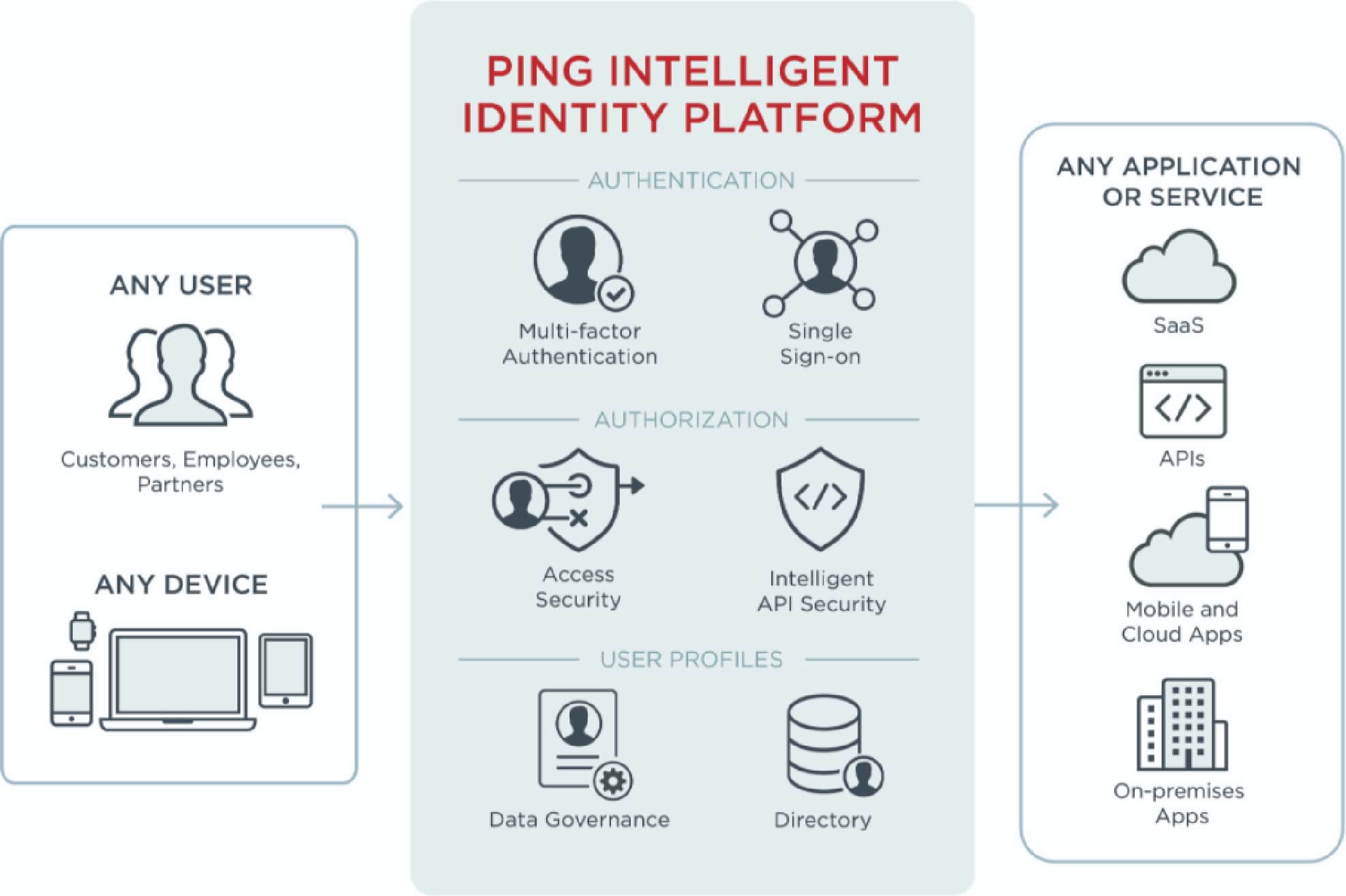 Why Clients Choose Optiv For Ping Identity
15+ years average experience of Optiv's Identity Team
100,000+ IAM hours delivered annually 
100+ IAM Strategic Advisors and Delivery Experts
1,500 cybersecurity experts in healthcare, finance, manufacturing, education, retail, aerospace, government, oil and gas
Accelerate Digital Business While Strengthening Your Security Program
Utilize the broad capabilities of Optiv's Identity Services to enable your organization with an intelligent IAM strategy that strengthens your overall security program. Our tightly aligned partnership with Ping Identity helps organizations address immediate needs and provides identity solutions that offer a long-term and strategic foundation to elevate your digital business. By leveraging our proven industry processes and services, we can help maximize your Ping Identity investment and improve business agility.

Optiv's assessments and workshops evaluate current state analysis, determine requirements, develop use cases, create a roadmap and build a strategic direction.
Increase efficiencies by automating duplicative and manual business functions, processes and tools. We help clients unlock hidden ROI and run their organization securely and efficiently.

Implementation and Integration
Optiv's Implementation and Integration Services help break down security technology silos to maximize the effectiveness of your security program. We improve agility and boost your investments by integrating Ping Identity technologies into your existing environment.

Translate identity, data and business requirements into security recommendations and strategy.
Acquire and Retain Customers
Registration and sign-on are essential starting points to making your customer journey great. We'll help you take the friction out of interacting with your digital properties, so you can reduce abandonment, get more customers and keep them coming back again and again.
Drive Revenue and Loyalty 
Personalized, multi-channel experiences help you drive revenue wherever customers are interacting with your brand. We'll help you create a consistent view of customer identities and preferences, no matter which app or channel they're on, while ensuring their data is secure. 
Build Trust
CCPA and GDPR are just the beginning of a larger trend of privacy regulations. Give your customers control over and insight into their data to build a foundation of privacy that not only makes complying with any current or future regulatory requirements easy, but also helps you earn customer trust.
What's Next?
To get started, ask your local Optiv representative about our complimentary Security Program Foundation Assessment to determine where Optiv and Ping Identity can help you strengthen and optimize your security program.
Amplify Your Cybersecurity Journey
Know where you are now, and what is next – with Optiv and our Partners.