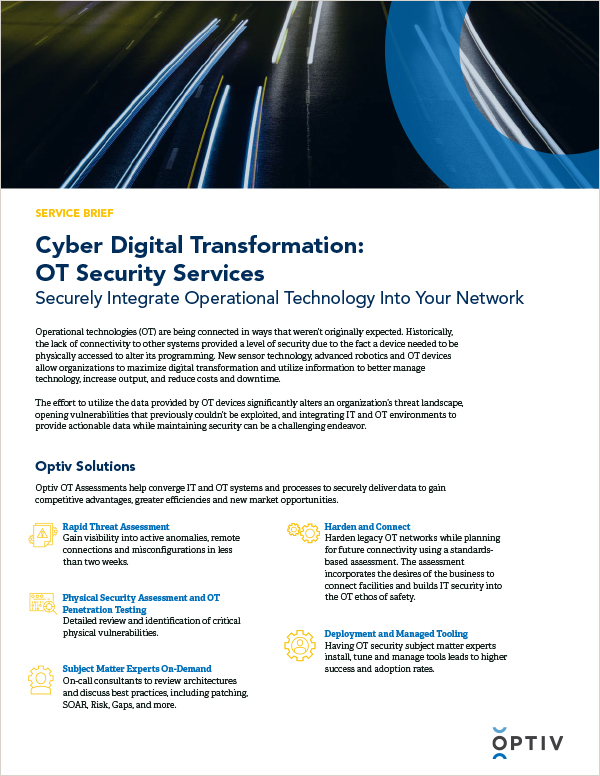 Operational Technology (OT) Security
May 15, 2020
New operational technology (OT) devices allow you to maximize digital transformation and use information to better manage technology, increase output and reduce costs and downtime. But using OT device data can also alter your threat landscape. Optiv OT Assessments help converge IT and OT systems and processes to securely deliver data to gain competitive advantages, greater efficiencies and new market opportunities.
Download
RELATED INSIGHTS
February 21, 2019
Learn about importance of balancing risk against opportunity at the C-level.
See Details
May 02, 2019
Optiv Data Solutions for Business and Security provides day-zero integration of platforms and services, quickly enabling clients to focus on the insig...
See Details
October 04, 2019
Enable secure and efficient cloud adoption with accelerated time to value.
See Details