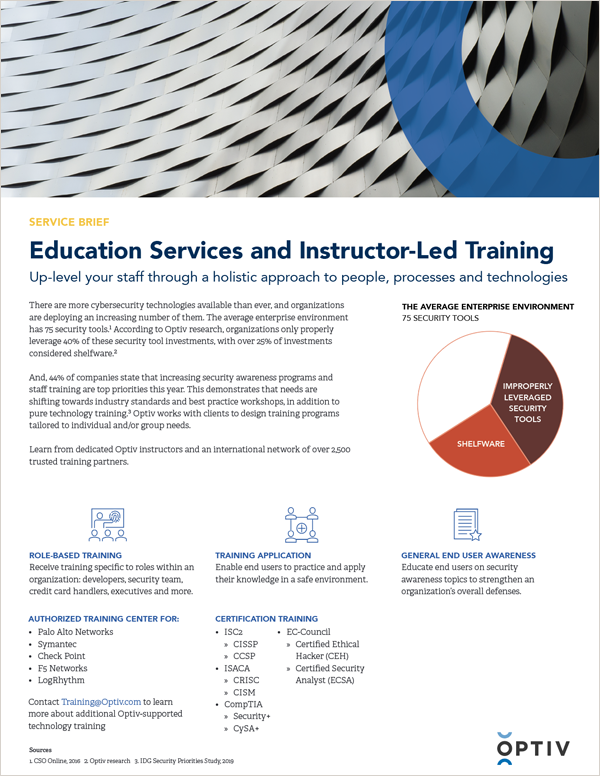 Optiv Educational Services
April 13, 2020
The average enterprise environment has 75 security tools but organizations only properly leverage 40% of these security tool investments, with over 25% of investments considered shelfware. 44% of companies say increasing security awareness programs and staff training are top priorities this year. We work with clients to design training programs tailored to individual and/or group needs. Learn from dedicated Optiv instructors and an international network of over 2,500 trusted training partners.
Download
RELATED INSIGHTS
August 16, 2019
Learn how to leverage the latest thinking in cognitive science to improve cyber security training.
See Details
August 20, 2019
Optiv offers a wide variety of eLearning courses and Threat Emulation services to help keep your employees security aware.
See Details
May 01, 2020
Optiv is launching the first national Authorized Training Partner program for LogRhythm.
See Details