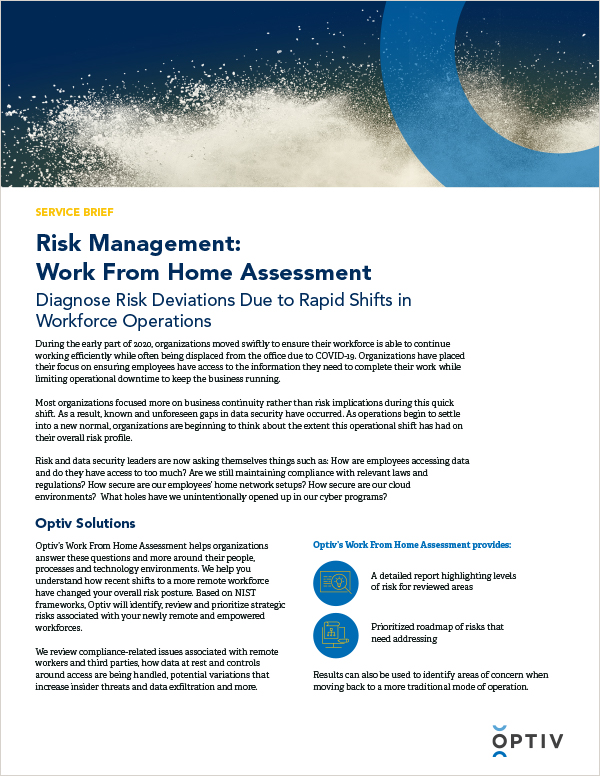 Risk Management: Work From Home Assessment
June 08, 2020
How are employees accessing data? Do they have too much access? Are we compliant with relevant laws and regulations? How secure are remote work setups? How secure are our cloud environments? What holes have we unintentionally opened up in our cyber programs? Optiv's Work from Home Assessment helps identify, review and prioritize strategic risks associated with your newly remote and empowered workforces.
Download
RELATED INSIGHTS
DOWNLOAD
February 21, 2019
Learn about importance of balancing risk against opportunity at the C-level.
See Details

BLOG
April 02, 2020
The key to WFH is to understand and proactively address the inherent attack surface risk.
See Details

DOWNLOAD
April 12, 2018
Learn how our assessments at Optiv program allows for organizations to gain the right level of visibility into your information security program.
See Details
Stay in the Know
For all the latest cyber security and Optiv news, subscribe to our blog and connect with us on Social.
Subscribe
Join our Email List
We take your privacy seriously and promise never to share your email with anyone.
Privacy Policy