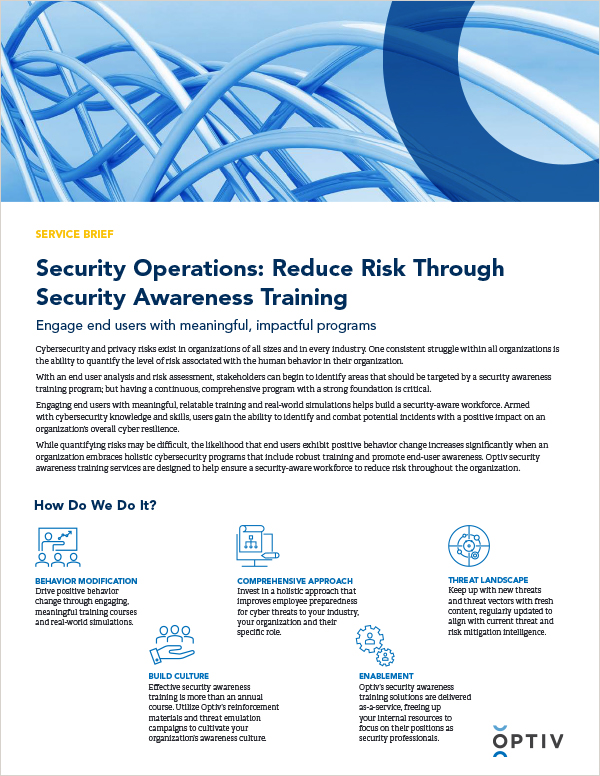 Security Operations: Reduce Risk Through Security Awareness Training
August 16, 2019
Tremendous advances in understanding how the mind learns provide new insight into improving instructional techniques. Rather than dismissing security awareness training as a low value proposition, consider modernizing your instruction techniques to improve retention of your key takeaways. Read this brief to learn how to leverage the latest thinking in cognitive science to improve training.
Download
RELATED INSIGHTS
November 07, 2019
1.5 million new phishing sites launch every month thanks to the advent of Phishing as-a-Service offerings.
See Details
June 05, 2019
With the increase in mobile and remote work environments, organizations can be at risk or under threat by not securing devices, access and credentials...
See Details
May 09, 2019
Business Email Compromise (BEC) fraud has been officially tracked by the FBI since 2013 and has been identified in more than 100 countries with losses...
See Details
Stay in the Know
For all the latest cyber security and Optiv news, subscribe to our blog and connect with us on Social.
Subscribe
Join our Email List
We take your privacy seriously and promise never to share your email with anyone.
Privacy Policy