Optiv + Cybersecurity Awareness Month
Awareness is good. Awareness + action is more powerful. Explore our many resources, insights and tools to help you take the right actions – both personal and organizational – during Cybersecurity Awareness Month (CAM) and beyond. Awareness + Knowledge + Action = Power.
2020 Cyber Threat Intelligence Estimate
Critical threat activities. Threat actors. Evolving technology. Best practices. Regulatory changes. Get a comprehensive view and insights into these and other crucial breach prevention topics – with recommendations.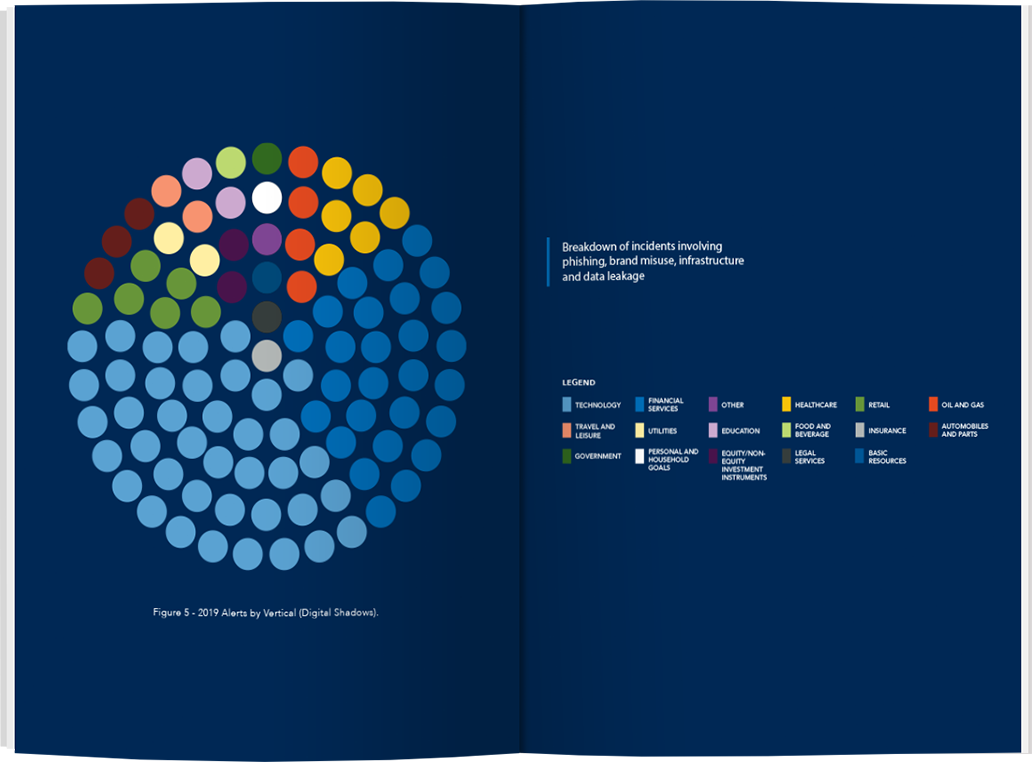 A Visual History of Cybersecurity
From Commodore 64 to COVID-19, from ARPANET to 2020, the most unprecedented year most of us can remember, our new Visual History of Cybersecurity ebook provides a compelling illustrated history of the security and threats we've faced along the way.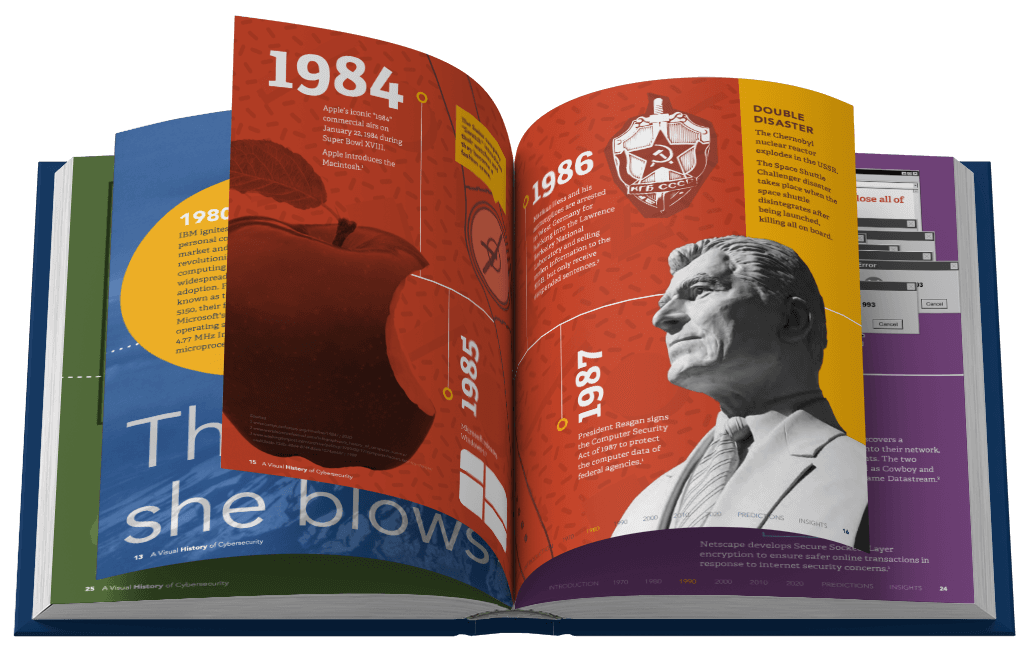 COVID Cybersecurity Timeline
The abrupt shift to WFH models. Opportunistic attackers. COVID-19 is an unprecedented crisis because of its deep cybersecurity impact. Our timeline helps you understand the events that brought us here so that you know what actions to take and how to plan for a post-pandemic world.
Secure Secops - Focus Here
Three critical enterprise security areas deserve focus: email security, tool configuration and chat. Many users don't realize they can help keep their work environments guarded. Teaching them to maintain security protects the business and provides a sense of purpose in work-from-home environments.
Customized Cybersecurity Solutions
Optiv Security is a security solutions integrator: We help clients reduce risk by strategically approaching cybersecurity.
It's all about aligning a security program to achieve specific business outcomes. Check out our full suite of service capabilities
– from assessments and strategy to technology (supporting 350+ partners) – and everything in between.
No matter where you are in your program – we've been there, done that, and we can help.
OptivCon Virtual - November 19
Finally, 2020 comes full circle. In our last keynote for the year, NightDragon's Dave DeWalt, Momentum Cyber's Dino Boukouris, and our CTO Todd Weber discuss future cyber trends, and later, in our panel discussion Palo Alto Networks, CrowdStrike, and Tenable chime in.
World-Class Partners
We deliver multi-technology security solutions together with our 350+ partners. By teaming with the best cybersecurity technology companies in the industry we'll help you build a security plan roadmap that optimizes technologies and services based on your business goals.
Cyber Threat Intelligence Estimate (CTIE): Podcasts
Critical data types. Vertical impacts. Compliance and response pressures. Vulnerable IoT. Remote workers and identity. What happened, what could happen and what to do. Don't just read. Listen, as experts cover these topics from our CTIE.
Stay Current with Optiv Insights
We understand that technology executives are facing unprecedented security challenges. Our unique team of former CISOs, security technologists, and operations experts regularly share their "I've experienced that and solved that" perspective to help security professionals solve complicated problems.