Introducing Optiv Managed XDR
A powerful platform. Actionable insights. Cyber Experts ready to support you.
Kaseya: Supply-Chain Attack or Zero-Day Vulnerability?
In the wake of the latest widespread dissemination of ransomware, there is some question as to whether Kaseya fell prey to a supply chain attack or Zero-Day vulnerability. Join Optiv's Flash Panel of thought leaders and experts as they weigh in on this debate, exploring the different paths toward remediation as well as the broader geopolitical issues in play.
Take a Deeper Dive into Zero Trust
In a Zero Trust environment, your security teams must "assume breach" and believe any entity (user or device) is a potential threat actor. Begin your Zero Trust expedition by learning how organizations like yours are deploying it across multiple security domains. This guide has expert Zero Trust strategies and even addresses cloud security and IoT devices.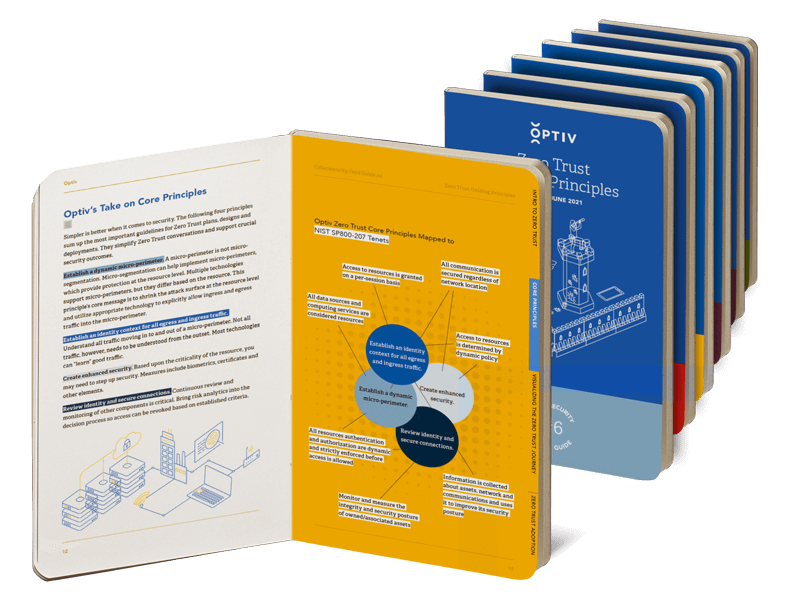 The Core of Insider Risk
People + behavior = risks. Optiv can help you proactively mitigate insider incidents and identify risks before they damage your organization. Our holistic, risk-based approach helps you prevent, identify and respond to threats quickly and effectively.
TUNE IN: Optiv Flash Panel: Ransomware Rising
In a high-profile action, sophisticated cyber attackers hit two dozen companies with ransomware attacks over the past week. Join moderator Todd Weber (Optiv CTO) and Optiv's panel of cybersecurity thought leaders as they explore this critical issue and discuss practical measures to address ransomware risk and response.
Optiv MXDR Named the 2nd Hottest
Cybersecurity Product at Black Hat 2021
Unleashed at Black Hat USA, Optiv's new MXDR solution attracted attention and was recognized on
CRN's 20 Hottest Cybersecurity Products list.
Is it Time for Zero Trust?
Optiv can help, beginning with how to establish the right mindset.
OptivCon Virtual Invitation Only
We are excited to announce OptivCon Virtual Invitation Only on Thursday, September 23, an exclusive cybersecurity experience specifically curated to feature the same valuable content you've come to expect. Have you missed any previous virtual events? Visit our On-Demand Event Hub to learn more.
Optiv Flash Panel: Managed XDR
Optiv Named Microsoft Security System Integrator of the Year
Optiv has been named a Microsoft Security 20/20 award winner for the Security System Integrator of the Year category for its demonstrated excellence in innovation, integration and customer implementation with Microsoft technology.